Service Portfolio
We are an ISO 9001:2015, BizSAFE Level 3 and Goods Distribution Practice For Medical Devices (GDPMS) certified company. 
We provide the highest quality in standard for our goods, complemented with our excellent service. 
In addition to providing product training services for the goods that we deliver, Don Shudar also conduct 
competency tests for end-users. This is to ensure user's understanding on the how-to's in operating and making full use of all items. 
Our deep understanding and knowledge of the items we provide in our various product portfolio gives us the edge in providing consultancy services for project basis. 
We Supply to the Various Medical Departments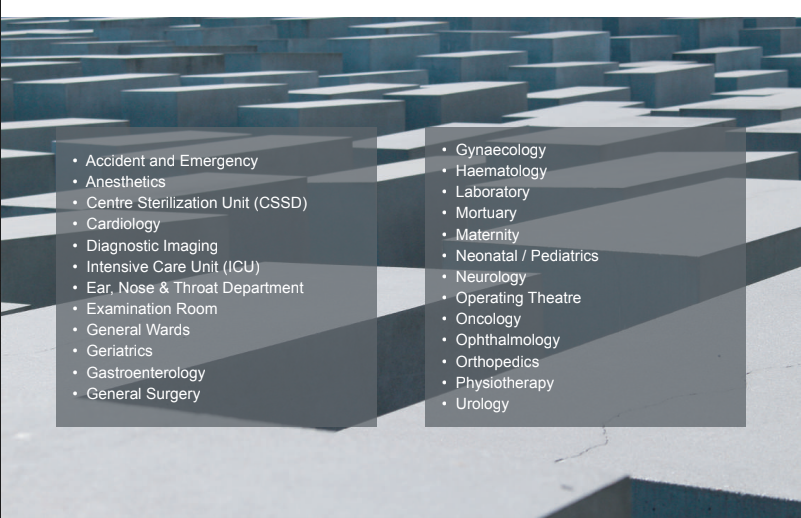 Education & Skills Training Portfolio
•  Anatomical Model
•  Anatomical Charts
•  Medical Simulators
•  Bulb Flats
•  Cathode Bars
•  Generator Spare Parts
•  Closed Cooling Tower
•  Open Cooling Tower
•  Hybrid Cooling Tower
•  Measuring Instruments
•  Rank Blocks
•  Valves
•  Motors
•  Industrial Pumps
•  Top Hat
•  Crane Rail
•  Steel Plates
•  Track Shoe